15 Vintage Joshua Jackson Moments That'll Make You... →
Squee indeed.
A Song to Pass the Time
What I just sung to myself listening to One Direction sing to me through my headphones while sitting in a room full of busy at work lawyers and law students: (To the tune of "What Makes You Beautiful") This song lights up my world, like nothing else This room would otherwise get me overwhelmed Then I smile at the ground cos they can't tell They don't know Oh oh They don't know I'm...
XoXo Lonely Boy
thewatcherscouncil7: I'm not gonna get too far into the hilariously awful yet oddly really satisfying Gossip Girl series finale, mostly because I don't have time and having quit the show ages ago (only half keeping up by reading those great Vulture recaps) I don't think I'm qualified to say much on it anyhow. But here's a light image-heavy recap/review, highlighting my favorite moments of that...
Finals Times is Crazy Times
While paperwriting and finals makes me resemble these gifs:  The bleakness of it all leads me to derive incomprehensible joy from the oddest of things and places. For instance, one paper I'm writing just made me giddy for allowing me to construct this sentence:  "if someone who was not cognizant of pop culture in the late-1990s were to be introduced the WB's Dawson's Creek...
"Great Smoky Dragon" was Wheeler's phrase for a trippy concept in..."
– Fringe recap: While You Were Sleeping | Season 5 Episode 02 | EW.com Jeff Jensen's recaps on EW.com make my mind hurt in the most extraordinary ways, and whether I buy into all he's proposing or not the observations and discourse still excite me. Mostly they remind me why I love genre...
Jessica's Dream
@JessicaCoro : Margarita this is what I want for a proposal …. Hansons singing in the background with violins and acoustic guitars on the top of the mountains beautiful flowers … Flowy gown … And peeta down on his real knee …Make it happen … Jessica: One of two things will happen … U know excitement and surprises make me violent .. a trait that s been...
We Think We Should Share
My frequent use of the royal "we" when I mean "I" sometimes concerns me. In High School I did write a paper on Disassociative Identity Disorder for my freshman health class… my research was based entirely on Vicki in One Life to Live and the 3 Faces of Eve.  Really the true sign of my insanity is that I say it a loud to absolutely no one. "We shant be watching...
"If farmers and blacksmiths could win independence from an empire…if immigrants..."
– Michelle Obama killed it. "The truth matters" - Salon.com
"They're different kinds of shows, these two. Buffy is punchier in a lot of ways,..."
– "Power Play"/"Not Fade Away" | Buffy / Angel | TV Club | TV | The A.V. Club I have so much love for A.V. Club's Noel Murray's coverage of the Whedonverse. He basically just puts into great words what that oeuvre is or means to so many of us. I also especially love his coverage...
"When you come out of a great movie you feel like you're in that world. When..."
– 'Firefly' Comic-Con panel live blog | Inside TV | EW.com
Casting the Rest of The Hunger Games
Ok so I have a stage 4 virulent case of the Hunger Games fever. I may have come late to the party (/contracted the illness later), but my fervor is no less slight. I consumed that trilogy at a voracious pace, staying up until 5am for 5 days to run through all 3 books, only to reach the end, mourn, and start again. I loved every second I spent with Katniss, Peeta, Haymitch, and co. Although, I...
Fall TV to Look Forward To
Fox's The Mindy Project- have you seen the trailer? that's why. My mom's pretty sure they based a male character on me, the Springsteen fan Doctor.  NBC's Revolution- J.J. Abram's dystopian genre serial with crossbows, I'm dreaming its like Katniss Everdeen was on Oceanic 815 that crashed into District 13 after Observerageddeon 2015  ABC's Nashville-...
Leading Up to this Fucking Labor Law Final
Me on the outside: Me on the inside:  But come May 7th Nightfall: Followed by:
Suri's Burn Book: Here's a picture you never knew... →
surisburnbook: Here's a picture you never knew you needed to see — Joshua Jackson holding January Jones's baby, Xander Dane Jones, in a pool. (That's January in the hat and the frown.) I just have so many questions about this situation. How are Joshua Jackson and January Jones friends? Why don't Joshua…
Fringe Proves That a Devoted Fan Base Is Worth... →
True that. Fan victory is sweet. Full 22-ep order or 6 seasons and movie may have been sweeter, but beggars sadly can't be choosers and the closure is good enough. Anyways I doubt even that will ever be enough for to be ok with letting go of the Bishop-Dunham clan and all that came with them.  "I think I shall miss them more than I imagined." 
Amanda Palmer Performs The Popular Hits Of... →
All I've been listening to on a loop. Palmer's version of "High and Dry" is my finals jam. In that its fueling my hysterical crying. 
To Anyone Who's Ever Doubted my Geekiness
Confession: When I graduated from college I toyed with being a TV writer, see I like writing, I like stories, I especially like dialogue, and mostly I love things that continue, that don't end in 2 hours. I love progression, escalation, evolution, and mostly I love the connection viewers develop with characters they hang out with for an hour every week. Of course the impetus behind this TV...
Who Wore It Better?
Suri "Fashion Icon" Cruise  OR My niece Amber aka "Miss I Love Cake More than Life" I don't know if family loyalty is deciding for me here, but Amber's kinda rocking the tule harder. Hopes for that one just got higher. 
"The Punishment of X-4" is your strongest and most well-known effort. It reminded..."
– 'Mad Men' Confidential! Ken Cosgrove's' collection of sci-fi stories | PopWatch | EW.com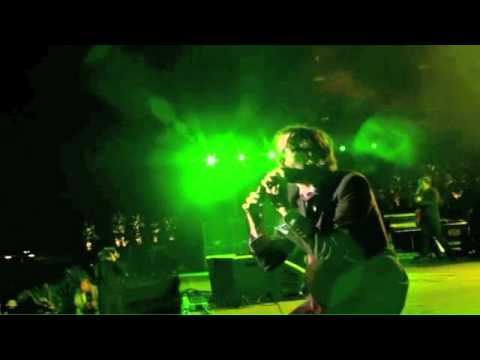 I Shouldn't Be Writing This
(please check SomerSmolder's pre-TVD pout)  Here's a Fun List of Things I've Done Instead of Work: Read some of those rave Cabin in the Woods reviews (currently 92% at Rotten Tomatoes) and fought the urge to spoil myself about that "you think you know, but you have no idea" (ok that's The Real World tagline but close enough) twist (actually still fighting...